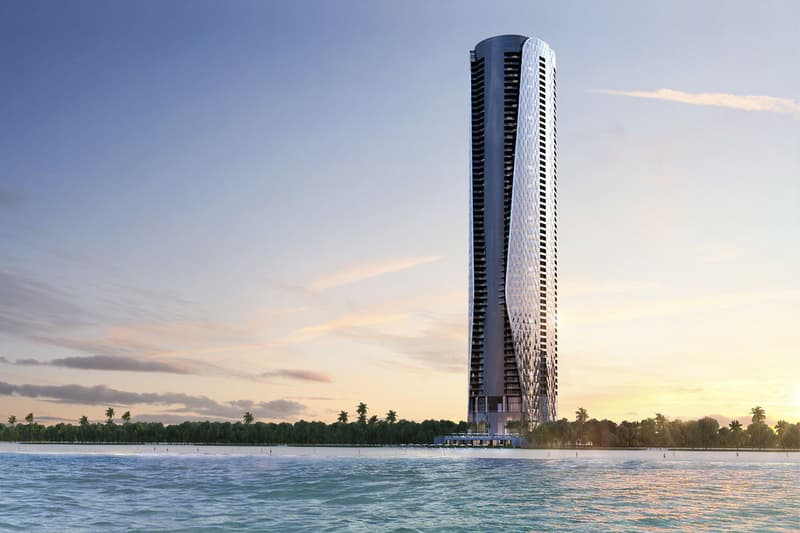 The iconic Bentley Motors has partnered with Dezer Development and Seiger Suarez Architects to build the brand's first residential tower. Situated on the coast of Miami, the 60 stories high tower offers uninterrupted views of the ocean and is the tallest residential building on any American beachfront.
The Bentley Residences will feature more than 200 luxury apartments and has an innovative cylindrical design that includes floor-to-ceiling windows. At the core of the luxury high rise is a patented car elevator that goes directly to the in-unit multi-car garage, making this the ultimate statement in privacy and exclusivity. Each home will feature a private balcony, pool, sauna cinema, and outdoor shower. The residences also have a gym, spa, whisky bar and restaurant as and both private and landscaped communal gardens as amenities.
The building's exteriors boast a reflective, silver façade paired with exterior windows constructed with triangulated glass that is reminiscent of a diamond. The outer aesthetic of the residence embraces the distinct diamond stitching with the Bentley cars making the building an unmistakable architectural project of the motor brand.
The project focuses on sustainable luxury living and is designed in accordance with the Florida Green Building Council to ensure that regulations are maintained and the local environment is protected and that the surrounding wildlife is minimally impacted. The building is designed for reduced energy consumption and the material used reduces coastal lighting to protect endangered sea turtles.
Take a look at the Bentley Residences above.
To learn more, head here.